Reinforced Thermoplastic Pipe
Product Detail
Product Tags
Reinforced Thermoplastic Pipe
Reinforced thermoplastic pipe (RTP) is a generic term referring to a reliable high strength synthetic fibre (such as glass, aramid or carbon)
its main features are corrosion resistance/ high operation pressure endurance and keeping flexibility at the same time, it can be made into a reel form (continuous pipe), with a length from tens of meters to kilometers in one reel.
Over the last few years this type of pipe has been acknowledged as a standard alternative solution to steel for oilfield flowline applications by certain oil companies and operators. An advantage of this pipe is also its very fast installation time compared to steel pipe when considering the welding time as average speeds up to 1,000 m (3,281 ft)/day have been reached installing RTP in ground surface
RTP production Techniques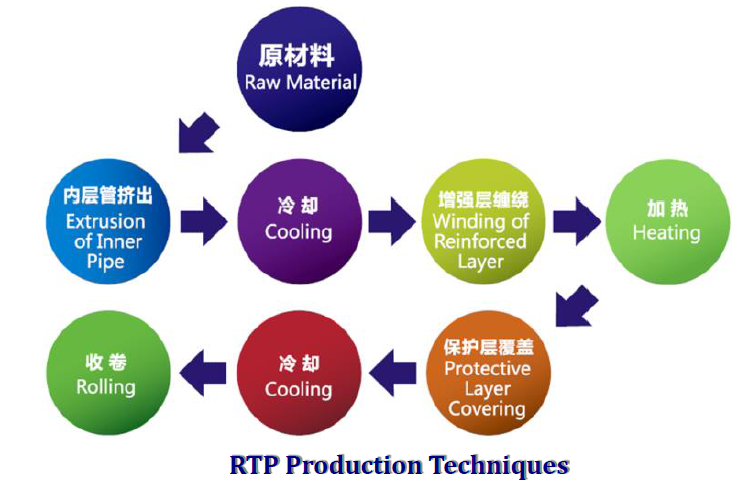 The reinforced thermoplastic pipe consists of 3 basic layers: an internal thermoplastic liner, a continuous fiber reinforcement helically wrapped around the pipe, and an external thermoplastic jacket. The liner acts as a bladder, the fiber reinforcement provides strength, and the jacket protects the load-bearing fibers.
High-pressure resistance: The maximum pressure resistance of the system is 50 MPa, 40 times of plastic pipes.
High-temperature resistance: The maximum operating temperature of the system is 130℃, 60℃ higher than plastic pipes.
Long lifetime: 6 times of metal pipes, 2 times of plastic pipes.
Corrosion resistance: Non-corrosive and environmental.
Wall thickness: The wall thickness is 1/4 of plastic pipes, improving 30% flow rate.
Lightweight: 40% unit length of plastic pipes.
Non-scale: The inner wall is smooth and non-scale, and the flow speed rate is 2 times of metal pipes.
Noiseless: Low friction, low material density, no noise in flowing water.
Strong joints: Double-layer glass fiber superposition in joints, hot-melt socket, never leak.
Low cost: Close to the cost of metal pipes and 40% lower than plastic pipes.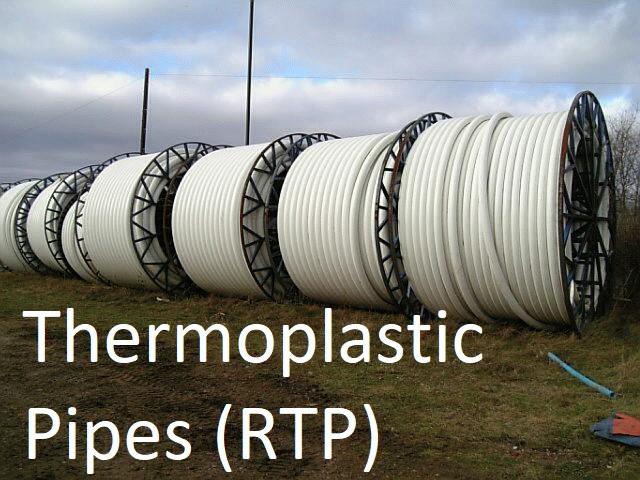 ---
Previous:
Thermoplastic UD-Tapes
---
Write your message here and send it to us